Support in the North East of England
We are here to support you whether you are looking for peer support or advice from a professional. Below you can find out more about our Specialist Huntington's Disease Advisers and local branch and support groups.
Specialist Huntington's Disease Advisers
Our specialist advisers are experienced and compassionate care management professionals. 
They support anyone who needs their help at any stage of the Huntington's journey. They can help people living with the disease, people at risk of inheriting the disease, family members and carers, and children or young people. They can even advise friends, neighbours, employers and your medical team.
Our Specialist Huntington's Disease Advisers can help by:
providing a listening ear, advice and emotional support

delivering our confidential telephone helpline service

coordinating support with medical, health and social care professionals

making referrals into specialist Huntington's disease clinics

advocating for the person with Huntington's disease to get the best support

organising and attending local support networks and carers' group meetings

providing information resources on symptoms and how to manage them

connecting younger family members with our Youth Engagement Service - HDYES

giving support for sensitive end-of-life care

educating medical, health and social care professionals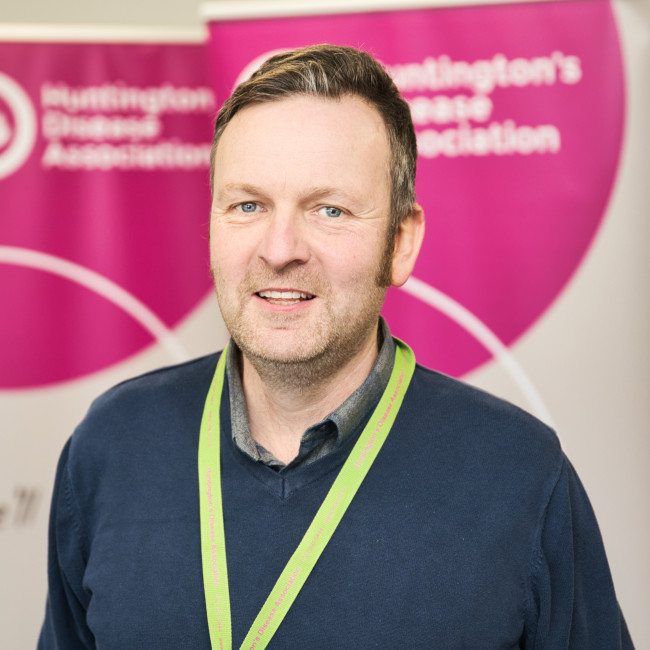 John Gregor
Northumberland, Tyne and Wear, County Durham, Teeside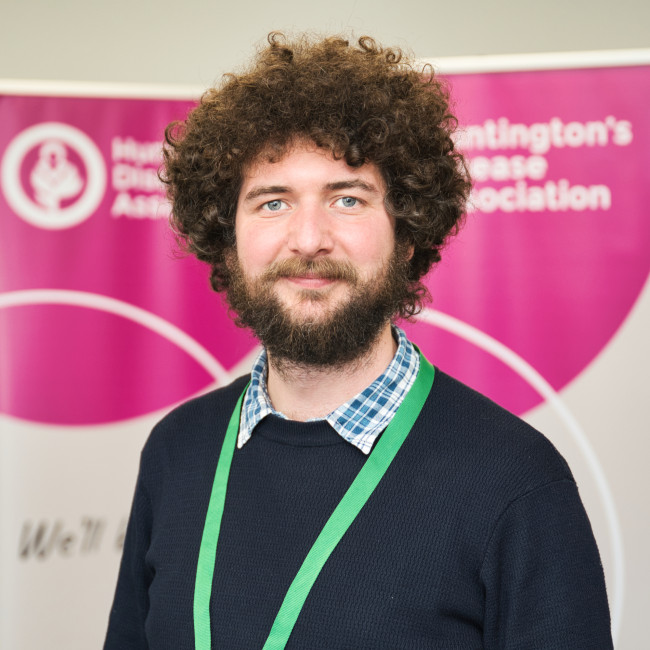 James O'Connor
Specialist Youth Worker
---
Branch and support groups
You can click on each branch and support group to find out more about the groups and where they meet. If you can't see one in your area and you are thinking about setting one up, please email branch@hda.org.uk and we can support you in doing this.
Open to anyone in a family affected by Huntington's disease - whether you have Huntington's, are at risk or are a carer or another family member. Our meetings are very informal and are a chance to share advice, support and understanding.
Please contact John Gregor for more details and meeting dates.
---
Where we meet
We meet both online via Zoom and in person.
---
When we meet online
We meet in the evening at 7pm - this is usually every other month on the last Wednesday. Please contact John Gregor for joining details.
---
Next in person meetings
Come and join other people affected by Huntington's disease for advice, support and a good chat.
09 July
17 September
12 November
Venue
Conference Room 2
Walkergate Park Hospital
Benfield Road
Newcastle upon Tyne
NE6 4QD
---
Key contact
John Gregor
Specialist Huntington's Disease Adviser
07900922522
---
Specialist Huntington's Disease Adviser
John Gregor
07900922522