Our newsletters for Huntington's Disease Association members provide updates on research, news from the Huntington's community, celebrate successes and give helpful advice and tips for living with Huntington's.
---
Charity newsletter 2022
In this issue we have a range of updates from some of the pharmaceutical companies that have currently working on Huntington's disease trials. We have lots of exciting updates about our campaigning progress including our debate in Westminster Hall, plus lots of updates from members of the community.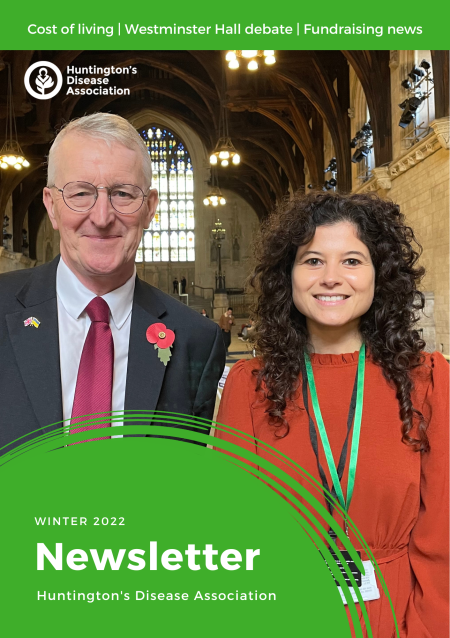 ---
Newsletter archive
Newsletter Autumn 2021
Newsletter Spring 2021
---
Newsletter Winter 2020
Newsletter Summer 2020
---
Newsletter Winter 2019
Newsletter Summer 2019       
---
Newsletter Winter 2018
Newsletter Summer 2018
---
Newsletter Winter 2017
Newsletter Summer 2017