There are many ways your company can support people affected by Huntington's disease.
---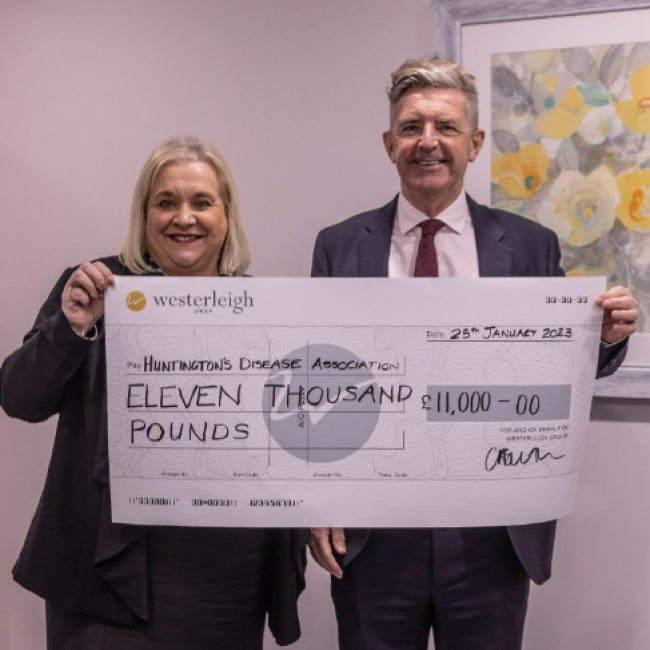 Charity of the year
Choosing the Huntington's Disease Association as your charity of the year will make a huge difference to the lives of people affected by Huntington's disease. We will work with you to set up a programme of fundraising and awareness-raising activities and events over the course of the partnership. Your customers will see your commitment to supporting people living with this life-limiting, devastating disease.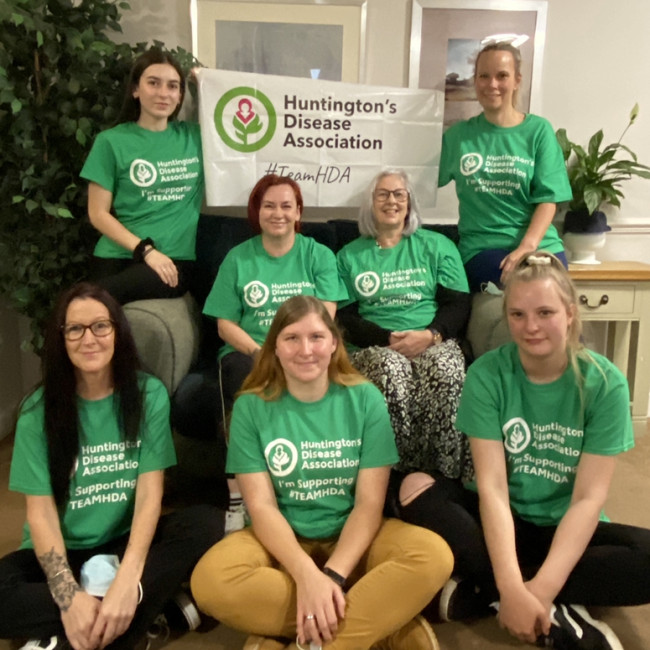 Events
Why not encourage your colleagues to join #TeamHDA and take part in one of our events? From skydives to treks to virtual fundraising we have lots of activities and ideas to inspire you and your colleagues to have fun and raise lots of money for the Huntington's Disease Association.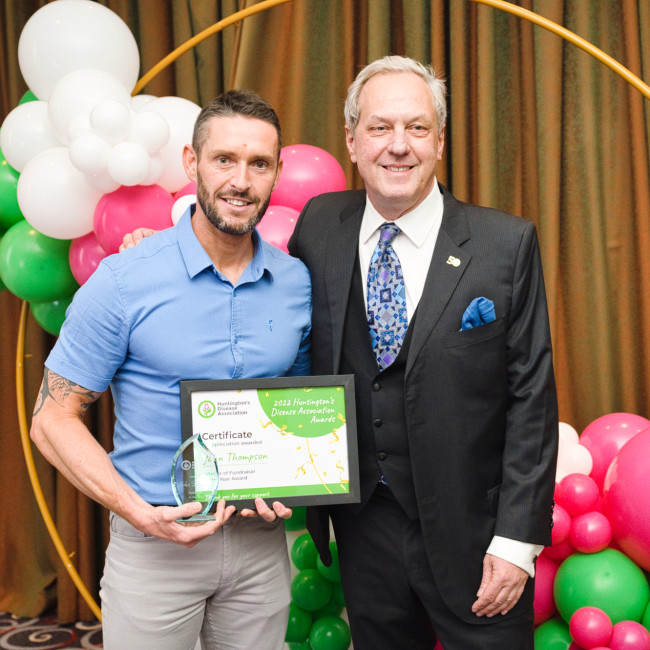 Sponsorship
Your company could sponsor one of our many events which take place over the course of the year. From our inspirational annual Volunteer Awards to our Family Weekend there are lots of ways for your company to get involved in our work and engage with new audiences.
Payroll Giving
Support Huntington's Disease Association by introducing Payroll Giving for your employees.
By implementing a Payroll Giving scheme, you can help support our vital work, whilst at the same time empowering your employees to support causes that are close to them.
Why Implement Payroll Giving?
A Payroll Giving scheme showcases your company's dedication to making a positive impact in the communities you serve. It's an easy and tax-efficient way for your employees to support our mission, fostering a sense of pride and unity amongst your workforce. As an organisation, you can also match the donations of your employees, making it a quick and easy way to support the Huntington's Disease Association.
How to Implement Payroll Giving?
Payroll Giving is completely free to implement and requires very little work to get started. Simply fill in our form below and our Payroll Giving partner GoodPAYE will be in touch with further details on how to register.
Gifts in kind
Your support of our work doesn't have to be cash. We are always looking for raffle or auction prizes for our many events. Is your company able to offer professional services to us? As a small organisation, we are keen to explore the different ways in which companies can help us work more effectively to support people affected by Huntington's disease.


---
To discuss any of these further don't hesitate to contact us on fundraising@hda.org.uk or call us 0151 331 5445.