We improve care and support services for people with Huntington's disease, educate families and professionals, and champion people's rights.
---
You can find out more about Huntington's disease and the work we do at the Huntington Disease Association below.
About the Huntington's Disease Association
Our impact
Take a look at our latest impact report to find out about the difference we make to the lives of people affected by Huntington's disease.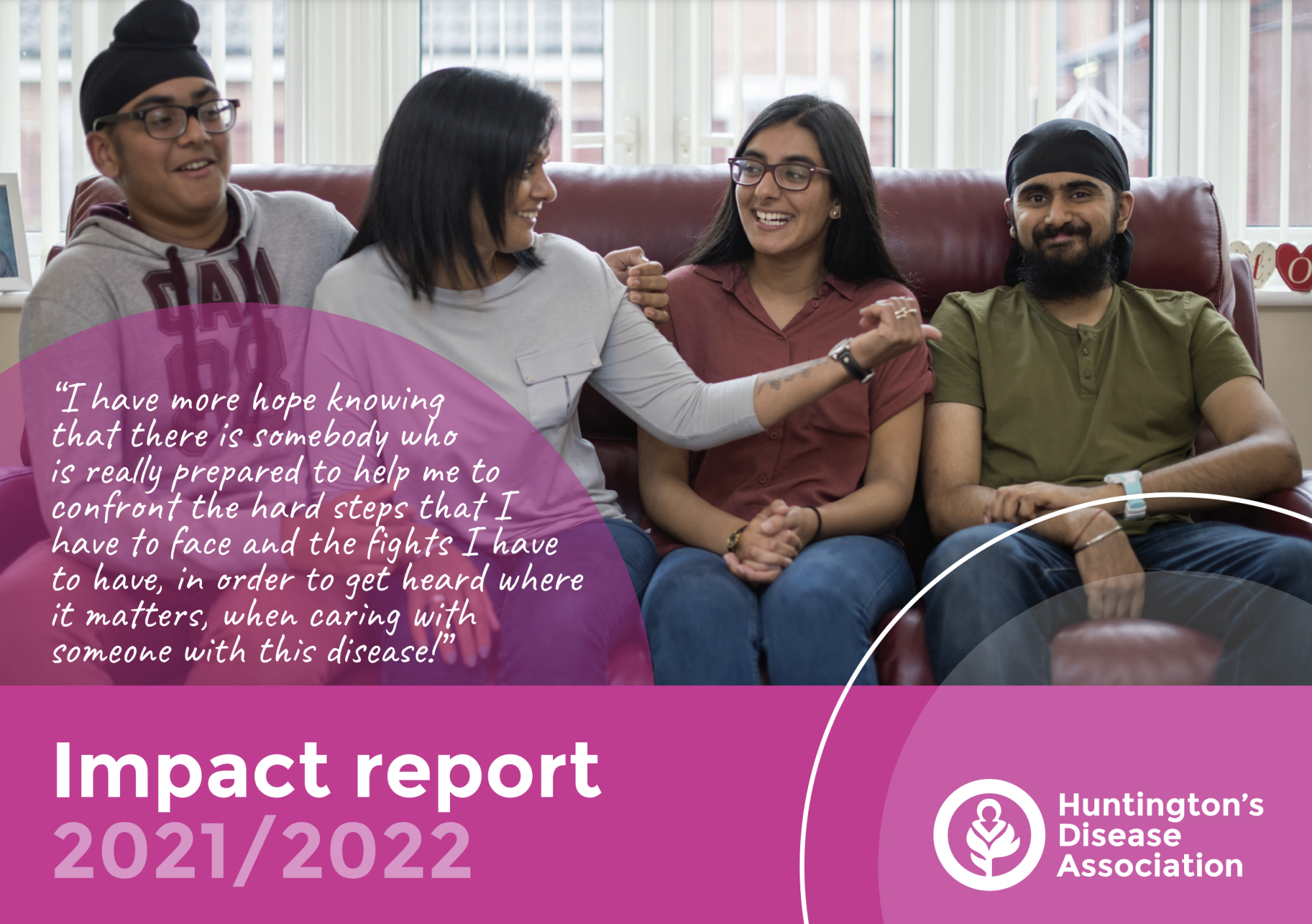 Violence prevention
All service users are expected to treat Huntington's Disease Association staff with respect and courtesy and the Huntington's Disease Association has a zero tolerance policy towards any workplace violence.